Fashion despite being known as "a universal language" is a sector that, just like many others, needs translation to exist. The reasons and aims of translating within the fashion industry are very varied, but it is easy to get an idea when you try to understand the way fashion travels around the world.
The design is normally created in Europe, while manufacturing is done in specific areas of the East – whether for legal, economic or work reasons; then it is distributed in bulk, and later it ends up in large chains or small stores. This is a route that crosses many borders, and many languages! In addition, with the democratization of clothing, trends, and the need that has been created around this sector, the journey that fashion takes is even greater, as is its volume, without forgetting catwalks, events, etc. This is a whole world with its own peculiarities.
Because not only the arrival of pret-à porter revolutionized the sector by fashion within the reach of ordinary citizens, but the Internet has also changed the way it works. There is no doubt that the fashion industry came to stay in the digital universe, to the extent that, in Spain, it is making the transition to e-commerce, as the most purchased tangible good on the Internet. In other countries in Europe, the figures are even more promising: in the United Kingdom 61% buy clothes online and, in Denmark 57%, with an average of 37% in the European Union.
With these data, facilitated by the ease of buying clothes in just a few clicks and avoiding long afternoons in the fitting rooms, there is a huge opportunity for brands to internationalise. Although, it is obvious that this internationalisation requires speaking to the target audience in their own language and according to their culture, and you must know them thoroughly!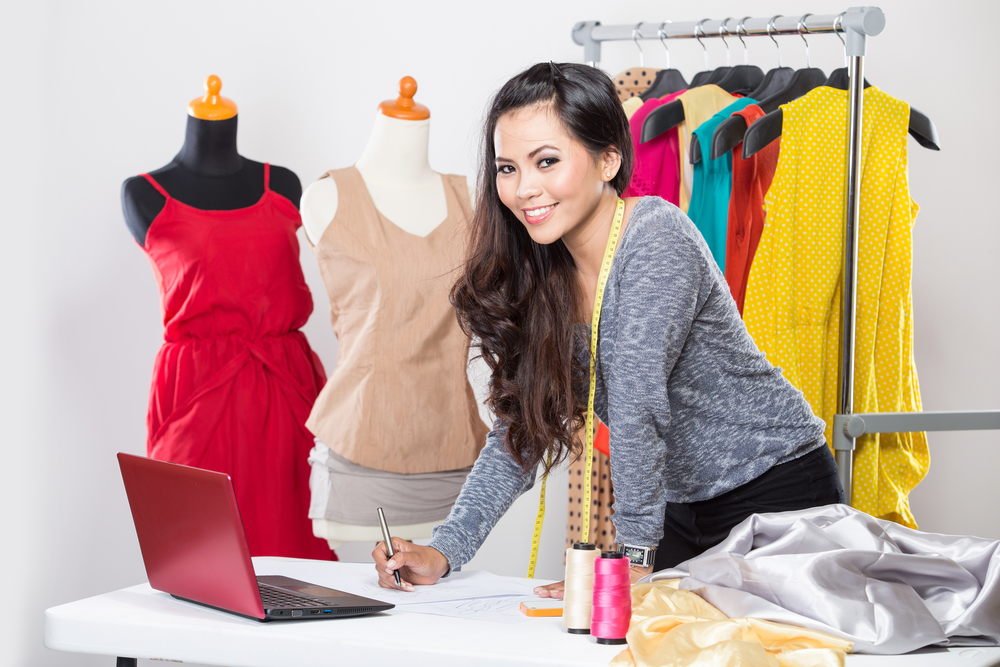 Translation in the fashion sector: why should companies do it?
As we mentioned earlier, it is vital that a company in the fashion sector translates its content. We will outline the main reasons for this, but there are also many more!
A poorly translated web page creates distrust
Although this reason is valid for any sector that wants to internationalise its content, in the case of fashion its importance grows exponentially.
Normally, fashion brands depend entirely on an image and which is enhanced as much as possible, because any mistake can make it go to waste. We are not just talking about image, since the little confidence that a poor fashion translation can generate can also ends up affecting sales.
It may seem an unlikely consequence, but there are studies that show an alarming fact: 3 out of 5 foreign customers would not buy on a poorly translated website; in fact, there are more shocking figures, since some talk about 80%. And, if you reflect a little on the situation, the outcome is obvious: a customer is taking out his credit card to buy a product that he trusts, but this link can be easily broken.
It will lead to potential problems
Besides the loss of image or confidence, in the fashion sector a poor translation made by an automatic translator can trigger other problems.
Translating the content of these companies is tricky; we are not only talking about attracting the consumer, but also the fact that the descriptions have to be exact. As you can imagine, fashion translation is done in multiple areas, with the labelling or the descriptions of the product at a "technical" level being some of the most important.
We will talk later about adaptation or "localisation", but we can assure you that a poor translation in the areas mentioned can lead to a viralization that could tarnish your image. However, more importantly, it can cause your brand legal problems – or returns on a large scale for not receiving what was advertised. There is a need to consider ecological, allergic and social specifications, so to minimise mistakes, rely on a professional translation agency if you want to avoid a mess.
The whole world will be your market
Irrespective of the location of your company in a certain country, fashion is global and has an international demand, so you have to adapt your brand: communicating in several languages ​​will expand your company.
Nowadays, almost any product is sold through the Internet, the channel par excellence to internationalise a brand, and fashion, as we earlier mentioned, is one of the best-selling products. However, it is imperative to address the consumers in their local language!
It is true that when we think of the fashion industry, the first thing that comes to mind is the big catwalks of New York, Paris or Milan, however, most of the share of global growth in fashion belongs, take note, to emerging markets. In case you are in any doubt, a report by McKinsey & Company shows that by 2025, 55% of sales in the fashion sector will be done in emerging markets; and, in the case of luxury items, China will be the destination.
Therefore, if you want to take advantage of this unprecedented growth, a professional native fashion translation is what you need. We are not saying that translating your website is the only thing you will need in order to internationalise your business, but it is undoubtedly very important.
Your company's SEO will thank you
Whether we like it or not, today we must adapt to search engines as much as to customers: Google and its rivals Baidu or Yandex must be on your priority list.
Using the same SEO strategy for all languages ​​is an idea to discard immediately; search engines do not like it and will not index your content properly. For example, if you have a blog (and if you do not, you should start one as soon as possible!), start by translating it. However, you should know that positioning will start from scratch, so it will not be enough to translate the keywords, but rather you will have to adapt them.
If you want your potential consumers to find you through organic searches, work with a translation agency with native professionals and your fashion translation will be a success in terms of your positioning.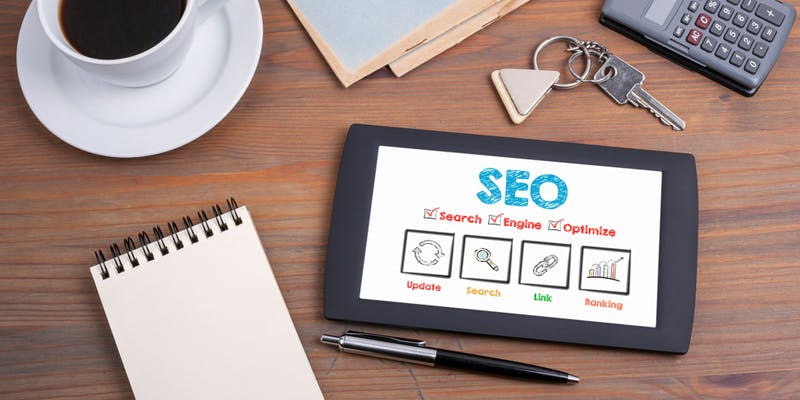 The fashion translation has its peculiarities
It may seem that it is not a complex sector, but nothing could be further from reality: fashion translation has some very special characteristics, with an extremely specialised vocabulary, although they tend to be short and entertaining texts.
However, do not be overwhelmed, these peculiarities are the perfect excuses for you to rely on a professional translation agency and avoid insurmountable errors from the beginning.
The two main specific characteristics of fashion translation are as follows:
There are foreign words everywhere
It is well-known in the fashion sector that foreign words are the order of the day. Whether in English or French, content has many terms related to designs, cuts, colours, fabrics or shapes.
In a globalised world and, above all in the fashion sector, many changes take place and very fast, so sometimes foreign terminology is adopted in the absence of words in the language itself; although let's not deceive ourselves, many times equivalent words do exist, but foreign words are used because they are cool or trendy.
Deciding when to use English or French and when it is better to translate the terms is something that only a native and specialized fashion translator will know.
Localisation is vital for content to work
Fashion translation, aside from the foreign words, also requires deep knowledge about the culture and the target language, in order to adapt the content perfectly. This is what is known as localising a text.
Localising a fashion text requires knowing, mainly, two areas perfectly. On the one hand, it is vital to know the size equivalences in terms of clothes, footwear, bras etc. A clear example would be the United States and each of the countries of Europe, areas with completely different sizing systems.
On the other hand, and this is a mistake often caused by not working with native translators, you should take into account the localisation of products even among countries with the same language. For example, in the United Kingdom the term 'pants' is used to talk about underwear, while in the United States it is used for trousers.
What you should look for in an agency that specialises in fashion translations
Now that you know the reasons why a company should translate its content and what peculiarities they face, you should ask yourself a final question if you decide to launch your fashion translation – "what should I take into account when choosing the translation agency that will accompany me in the process? "
Rely on an agency with native and specialised translators
As we have shown you before, one of the great difficulties of the translation of fashion lies in the localisation, due to issues of sizing as well as terminology questions. These are issues that most certainly would not be taken into account by an automatic translator or done correctly by a translator that is not a native speaker of the language.
It is clear that a native translator is the optimal option for any type of translation, but this need is multiplied when we are talking about fashion: it is a very technical sector and changes without the rest of us mere mortals even realizing it.
These same characteristics of the sector also require that, in addition to being native, the translator know the industry in depth. BigTranslation has native translators with experience in the fashion sector, so they will understand perfectly how a user from that country thinks and, in addition, will be up to date with the language and any terminological changes.
The ideal for your translation agency to have SEO knowledge
We have already emphasized the need to adapt the SEO of your content when translated into another language, so professional translators should know what they are facing. As mentioned above, it is not only a matter of translating, but also an exhaustive search for keywords, something that is impossible if you are not native!
For this main reason – and because the text will have to be written in an optimised way for search engines to position you – you need a fashion translation agency with SEO knowledge. If you do not correctly position your website, does it make much sense to translate it?
What elements can a specialised agency translate for your fashion company?
Within a fashion company, the content to be translated are practically infinite, although we want to highlight the most recurrent. Take note in case you had not thought of any of them!
Descriptions of products and catalogues.

We have mentioned it before, but there is nothing wrong with reminding ourselves: the description has to be exhaustive, detailed and correctly localised! These texts have to support the images of the designs and, sometimes, complement them, so there can be no errors or inaccuracies.

Web pages and applications

. They are your presentation card as well as the online store of your brand! Today, fashion companies that do not have a website, frankly, do not exist, and in a not too distant future the same will happen with applications. If you are going to internationalise your business, it is essential to have a specialised translation agency that works with the content and positioning for the target languages. In addition, it will also help you with important sections such as the shopping cart or after-sales service.

Blog

. Do not forget: content is king. Fashion brands seek closeness with the customer and respond to all their curiosities, and well-structured blog serves that purpose! A translation agency with native professionals will know how to adapt it to the culture and language that it masters to perfection.

Advertising.

Everything that serves to publicise your brand and its news and updates. It is vital to translate this material if you want to expand your audience! Trust your signage, videos or audios to true professionals, they will know how to appeal to the emotions of users in their own language. In addition, they will localise every detail perfectly, since they are familiar with the canons of beauty or the lines that cannot be crossed in other cultures, so will avoid possible problems!

Establishments and labelling.

Not everything is online, so it is also essential that you correctly translate all the details of your physical store. In addition to the sizing, you must pay special attention to the labelling and the shop windows. The labels, however small, are of enormous importance from the perspective of the consumer: a bad translation can play tricks on you.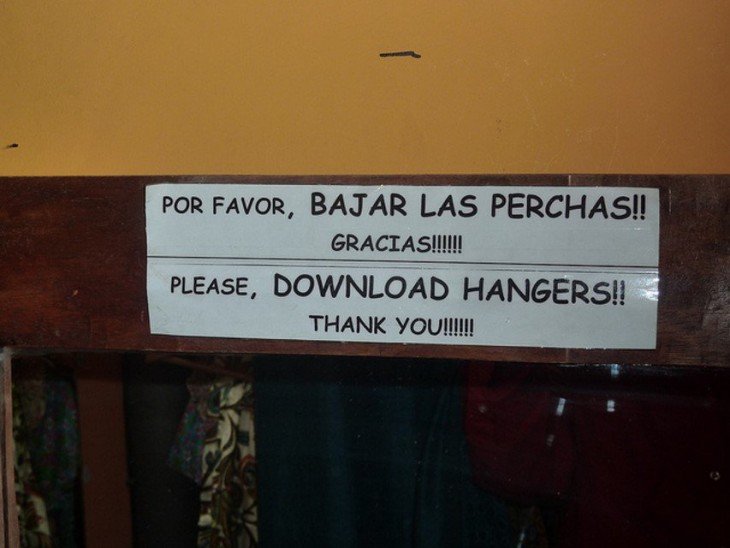 Social networks

. Undoubtedly, fashion adverts on social media are very visual and impressive, seeking to attract attention and seduce users. Although you should not belittle the power of the texts! If you have translated your website into other languages, all the more reason to do so with the content of your social networks, as your audience will want to be up to date in their own language. These actions are bidirectional, so do not forget the interactions of users.

Emails.

Email marketing has a more than considerable conversion, being the communication axis of many companies, so you should not rule it out in the internationalisation strategy of your brand. In addition, it allows a very simple segmentation by language, a detail that will be appreciated by the recipients, but the fashion translation must be left to a professional agency!
Although we have shown you the most translated elements by fashion companies, the limit is set by you and your brand, as all types of communication can be translated. From the presentation of new proposals to the opening of new establishments, through press releases for fairs, everything is translatable, so do not stick to what everyone does, broaden your audience!
We will not stop saying it, your company's international communication should not be taken lightly, so partner up with a translation agency specialised in the fashion sector. At BigTranslation we have extensive experience working with content related to fashion, so we know the peculiarities of these texts inside out and we know how to localise them so that users do not notice the difference. In addition, we not only work exclusively with native professional translators, but we also offer the best rates on the market, start to internationalise your brand now!