It is well known that English is among the most widely spoken languages in the world, along with Chinese (Mandarin) and Spanish, but we never specify which English we are referring to. Although we think of English as being one universal language, it actually has many variations across the globe. This is why it is important to bear in mind your target audience when you are translating – because one word may have two very different meanings depending on where you are from.
Do you dare to assume linguistic variations are insignificant?
For example, if you are giving an address to the first floor of a building, an American would go to the ground floor of a building, whereas a British person would be waiting one floor above.
Another issue may arise when a party invitation has the instructions fancy dress. At an American party this would mean formal dress, black tie and ball gowns, but a British person could turn up in any outfit from a Mickey Mouse costume to a Superman cape – not a mistake you want to make!
Another common error is the difference with the word pants in the UK and the USA, as in the USA it means trousers, whereas in the UK it means underwear. Another piece of clothing American's tend to find confusing is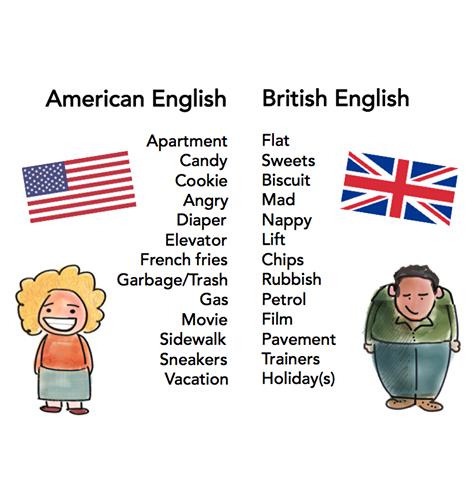 the jumper. Although to British people this is quite clearly an item to keep you warm in winter, in America a jumper is somebody who commits suicide by jumping off a building or bridge. Fortunately the popularity of Harry Potter, and particularly Ron Weasley, across the globe has helped Americans to understand the commonly used British meaning!
But perhaps the most embarrassing slip up you could make is with the word "rubber". In Britain, this is a commonly used classroom object for erasing mistakes, and nobody would bat an eyelid if a 7-year old said "Please may you pass me the rubber", but in America this would seem very strange, as rubber in America means condom!
Native translators, and say goodbye to misunderstandings!
It is clear to see that for different audiences across the globe, the same word may have very different meanings and connotations depending on its variation, which is why when doing a translation it is of the utmost importance to use experienced translators who know their language and their target audience to avoid these simple but significant errors.